Environmental Conservation apprenticeship scheme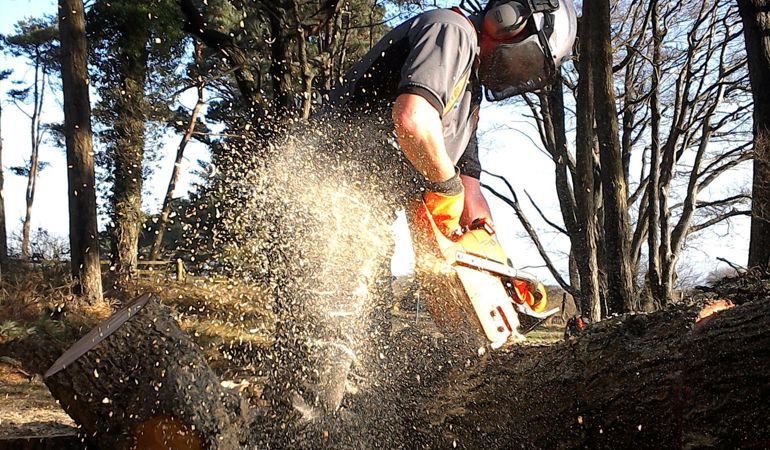 We're currently looking for six people to join our Environmental Conservation apprenticeship scheme in south Wales. Closing date for applications is 2 October 2017.
As an apprentice, you will work four days a week with our operations staff and one day a week attending college to gain valuable experience and qualifications in countryside and environmental management. There is also the possibility of a permanent job with us at the end of it.
Jordan Birrell, who was one of our apprentices and now a member of staff in our Operations Delivery team, answers a few questions about his experience as an apprentice with us.
Why did you apply for the apprenticeship scheme?
When I left school, I wanted to work instead of going to university and applied for numerous engineering apprenticeship schemes, but was unsuccessful.
I was interested in working outdoors and one day I saw a NRW van driving through my hometown, Cwmbach.
I was interest to find out a bit more about NRW's work and I checked the jobs page. I saw the advert for the apprenticeship scheme - it looked like an exciting opportunity and I applied.
How have you benefitted from the apprenticeship scheme?
I started the apprenticeship in December 2015, and since then I've gained many skills and a lot of great experience working for NRW.
I completed my college course at Coleg Sir Gâr and at the end of my apprenticeship I had gained qualifications in:
felling and processing trees for trees up to 380mm
use of sit-astride all-terrain vehicles (ATVs)
use of a strimmer
boat handling and rescue (Rescue365)
I then applied for a vacant position in the Operations Delivery team, and was successful in getting the permanent job, which I started in July 2017.
I hope that this is the start of a long and rewarding career at NRW.
What advice would you give someone considered applying for an apprenticeship?
My experience was valuable and thoroughly enjoyable, so I would highly recommend applying for an apprenticeship.
The people I worked with were knowledgeable and patient and I learned a lot from them, and I thank them for their mentorship.