Conservation at heart of Natural Resources Wales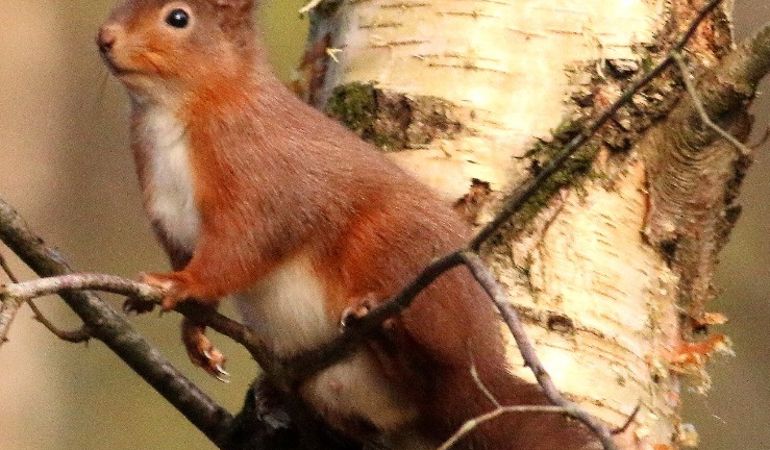 Blog based on essay from Sarah Wood, NRW's Biodiversity Manager, printed in the Western Mail 24 May 2016
When I see people commenting that NRW doesn't care about nature conservation, it hurts. It hurts because it isn't true.
The protection and care of our natural environment is central to what we do at NRW. And it's also at the heart of why many of us work for NRW. Protecting, improving and enhancing our environment is one of the reasons why many of us get out of bed in the morning. 
We conserve, we enhance, we create in order to provide a healthier and more resilient environment for the species and habitats of Wales, because our wellbeing, and that of future generations, depends on this. 
We know that despite decades of good work to protect the environment, many of our plants and wildlife continue to decline. So yes, we're trying a different approach, doing it differently to the way we've worked in the past – because we've had to accept the old way didn't always work. The traditional environmental protection approach only took us so far 
But we're not throwing the baby away with the bathwater – we're building on the skills, knowledge and experience that NRW and its predecessor bodies have invested in, and built up, over many years.  
Key to our new approach is the fact that we're looking at the whole picture, integrating biodiversity commitments and improvements into all of our work. Understanding the impact that our work has on a whole ecosystem – and looking to create multiple benefits in all of our work. We are doing this to ensure that the natural resources that we're here to protect – our air, land and waters – work as hard as possible to provide a home for the rich, diverse and valuable wildlife that we have in Wales. And to ensure that they can continue to do so in the future. 
It's still early days and we're learning all the time. We're modifying our ways of working, training our staff, changing our processes and implementing new legislation. And we're having to do this in a challenging financial situation.
But our staff care deeply about the work that they do – and NRW's is absolutely committed to creating a better future for Wales by managing the environment and natural resources sustainably. 
Looking at the bigger picture 
Despite the pressures on our natural and financial resources, we've already delivered projects that reflect this new way of working, projects that are reaping rewards for the environment, society and economy. Here are just three examples: 
We know that around 760 properties were at risk of flooding in Pwllheli, and by taking the bigger picture we've restored a wetland habitat and re-established the links between the springwater and marshland. Degraded areas of peat have been restored and is now teeming with wildlife, including the narrow-leaved marsh orchid and the hornet robber-fly. On top of that, as water is held in the ground for up to a week, it also drains away slowly reducing the downstream flood risk to the people of Pwllheli
By tackling pollution from an old metal mine in Ceredigion, we've prevented up to 15 tonnes of toxic metals from entering streams and polluting the River Ystwyth each year. But it's not just water quality and river life that will benefit - the landscape at Frongoch is already turning greener as we see rare mosses and lichens return that have not been seen there for decades
The Wildwood in the uplands of Ceredigion was once planted with Sitka Spruce trees. We've cut down and sold the timber and we're replanting new wet woodland as well as blocking drains to raise the water table. This re-wetting is conserving the carbon stored in the peat and storing water that can reduce the effects of drought during dry summer spells. These changes will create habitats that can support many declining species –including birds like merlin, nightjar and crossbill. Working with the Wildlife Trust of South and West Wales, we've created several ponds that are now being used by water voles 
Making some difficult choices 
The pressures on public sector budgets and our financial resources means that we're having to make some very difficult decisions on where we concentrate our efforts. 
Yes, you may have read that NRW has had to re-consider its substantial support for the production of Natur Cymru. This has been one of those difficult decisions. But after 15 years of support from the public purse, we're hoping that there are enough people who have read, enjoyed and valued its contents to ensure its viability into the future and we have been working with the Board of the magazine to help develop this new model. 
Biodiversity – a responsibility for all 
I am proud of the progress we are making in mainstreaming biodiversity improvements across the organisation. We still have a lot to do but I want every member of staff to feel that they are making a valuable contribution. We know that when nature is at its best, society as a whole thrives. And we also know that if we look after nature, the environment will continue to sustain our communities and economy.